Meet Miss Adelyn. She's got the sweetest smile and the cutest little mohawk. I had a chance to photograph Ady and her parents, Alyssa and Joel, on my latest trip up to Wisconsin a couple of weeks ago. One of the things I miss most about living there is all the people I love so dearly, especially since everyone's off getting married and having babies. You know, the important stuff.
It's been almost four months since Ady's newborn photos arrived in my inbox. My, how she's grown. This time, I got to see her in person. To hold her. Make silly faces at her. Fall in love with her. I couldn't believe how laid back she was. She seemed to love being in front of the camera - she even gave me one of her signature pouts before she was all smiles again.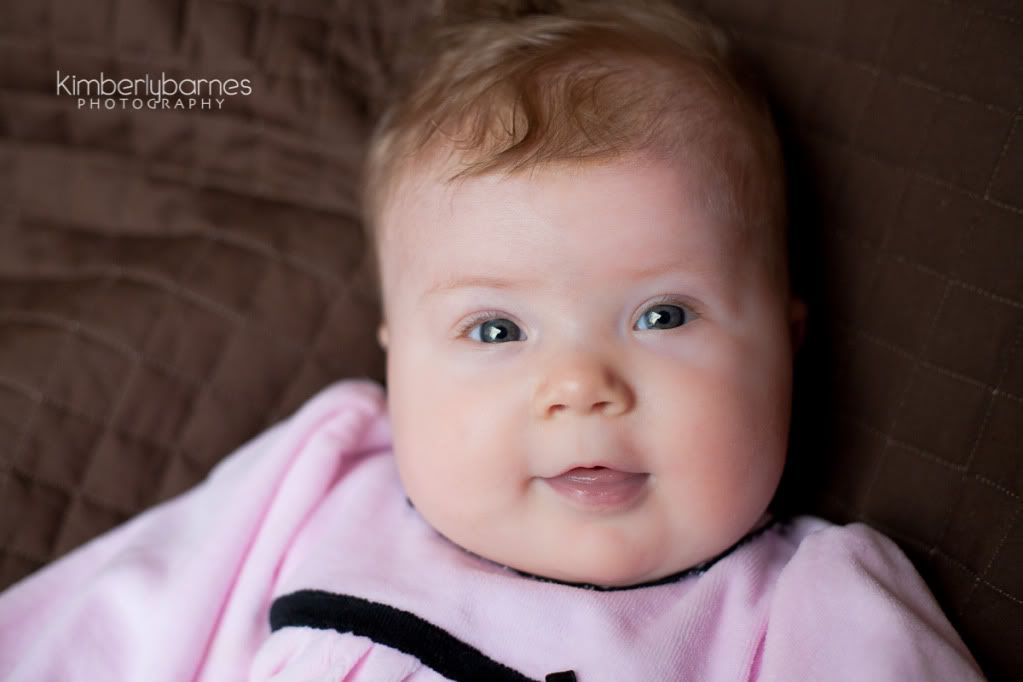 Whenever I can tear my eyes away from the adorable baby I'm photographing, I sincerely enjoy watching the parents. To hear Lyss talk about how much joy a tiny baby has brought to her life or the fulfillment she gets from being blessed enough to be a stay-at-home mom...to see Joel as a proud father, ready to protect his little girl, but at the same time, gentle and doting...this is what it's all about. Being honored enough to share in peoples' best moments. Understanding who they are. How they live. How they love.
Joel and Lyss, you have yourselves an incredible baby girl. She is so blessed to have you as parents and many aunts, uncles and grandparents around to spoil her!