When people ask me how Nichole and I know each other, I smile and tell them that we went to high school together. And then I get to watch a confused look come over their face as they try to figure it out. See, Nichole and I did go to high school together. In Wisconsin. And now we both live in Nashville. There are at least four of us that I know of who have migrated to the Nashvegas area and there's talk of the possibility of more to come. And why wouldn't we? Nashville's warm. Okay, so it's downright hot, but I'll take it over the negative-degree weather that consumes our hometown.
I was so psyched to hear that Nichole and her now-husband Pete wanted a Nashville wedding because I just knew that Nichole would have nothing less than an elegant affair. And I was right. Their ceremony took place at Cheekwood Botanical Gardens and we had it all to ourselves. Even better, Cheekwood has a Chihuly exhibit at the moment and it made for a stunning scene.
The reception was located at Aerial, a private rooftop lounge perfect for just this occasion. Yes, I said rooftop. It's in downtown Nashville, on Broadway, at sunset and completely glorious.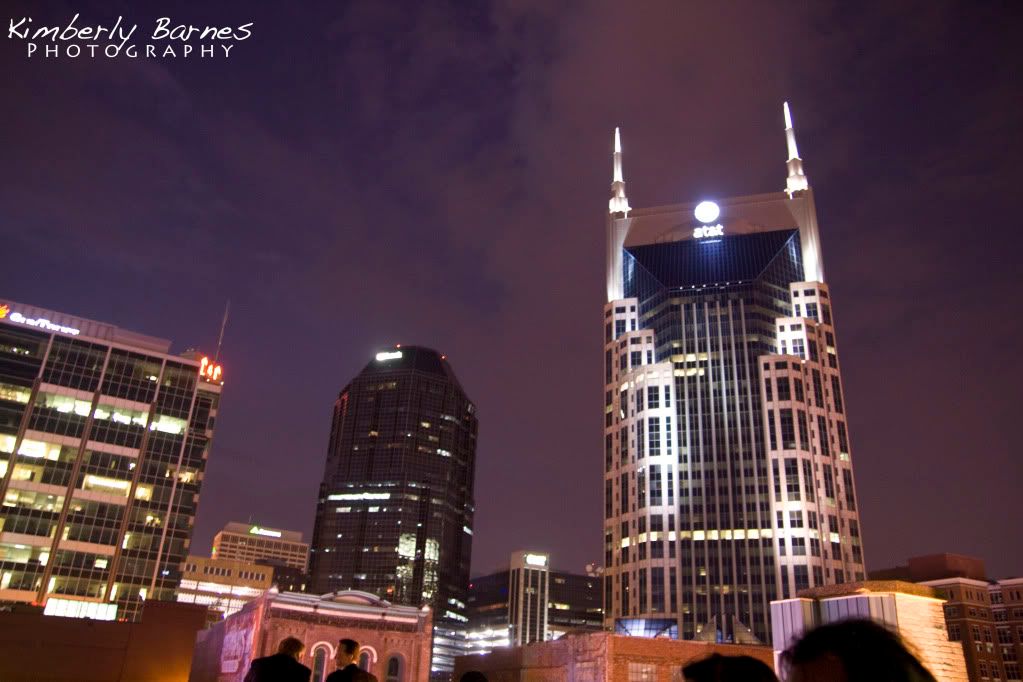 Nichole and Pete took dancing lessons for their big day and treated us all to an incredible tango. And I got to practice my camera skills in low light. I mean, who really wants to carry around a flash and a tripod as a wedding guest? Not me. Thank you for tables.
The details: beautiful flowers, candles, candy bar, wedding cake....oh, and what do you get when you combine their last names of Moscinski and Douché? Well, their signature drink, of course: The Douscinski.
And if that wasn't enough, Pete and Nichole personally commissioned the City of Nashville to set off fireworks during their reception. Okay, so maybe that's a lie. But the fact that Nashville set off a few fireworks on the 3rd of July in preparation for the next day's events made for a fantastic surprise.
Congrats, Pete and Nichole!